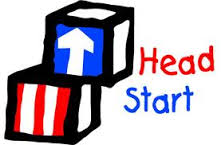 Delaware Opportunities Head Start is currently recruiting children who will be 3 or 4 for the 2017-2018 school year.  Centers are geographically dispersed through the county.  Transportation is available for most enrolled children.  Families must generally meet low income guidelines; however, 10% of children can be served regardless of income.  
Did you know CACFP reimburses child care settings for serving nutritious food to children in child care homes and centers, especially those in low-income areas?
Delaware Opportunities is recruiting volunteers to assist with the delivery of meals from six senior dining centers to homebound elderly. Reimbursement for privately owned vehicles at 54 cents per mile is available. Ideally, a club or civic group is needed ...